Weber - the world's leading industrial mortar manufacturer offers a complete range of solutions developed using advanced formulation technology to meet the highest technical requirements.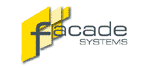 As part of the dynamic SIG Ireland Group our commitment is to offer customer satisfaction on a national basis. The changes allow us to further strengthen our service commitment to our customers through the introduction of new Facade Systems distribution centres throughout Ireland. These allow us to develop our commercial strategies in partnership with leading manufacturers, through the investment in specification generation together with other commercial initiatives.

ISOVER has been providing high performance, fire safe, thermal and acoustic glass mineral wool insulation to the Irish market since 1974. Is part of the Saint Gobain group of companies, and is the leading insulation provider worldwide with a presence in over 50 countries – Saint Gobain are leaders in the design, production and distribution of materials for the construction, industrial and consumer markets.